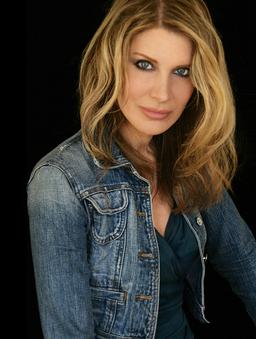 Lorin Cole grew up in Philadelphia and spent the better part of her childhood expressing herself with artistic tools: sidewalks, shells and schoolbooks, to name a few. An art major and graduate of the Philadelphia College of Art, she briefly worked as an emblem designer and moved to NYC after being scouted by Ford Models. After a lucrative modeling career that took her around the world, Lorin collaborated her growing creative skills and made the natural transition to the other side of the camera to become a makeup artist, with her work appearing in numerous editorials around the globe. As a successful author of "The Complete Book of Makeup (Long Meadow Press) and freelance writer, Lorin has come full circle, taking the wealth "She has also had a successful career as a freelance writer. Over the last few years, Lorin Cole has come full circle, taking the wealth of life experience she acquired and returned to her original passion of fine arts.
"Art remains in the eye of the beholder. When I paint, it's a joyful adventure. I feel blessed to have the ability of translating my visions onto paper and canvas and quite often travel to a magical place for which time does not exist. I paint to share my love of color, joy and creative energy."
Lorin's work has been exhibited across New York City, with private collectors in the UK and featured in various editorials. Her work sells mainly to private clients and commissions done at her studio or on location (both in the US and abroad).